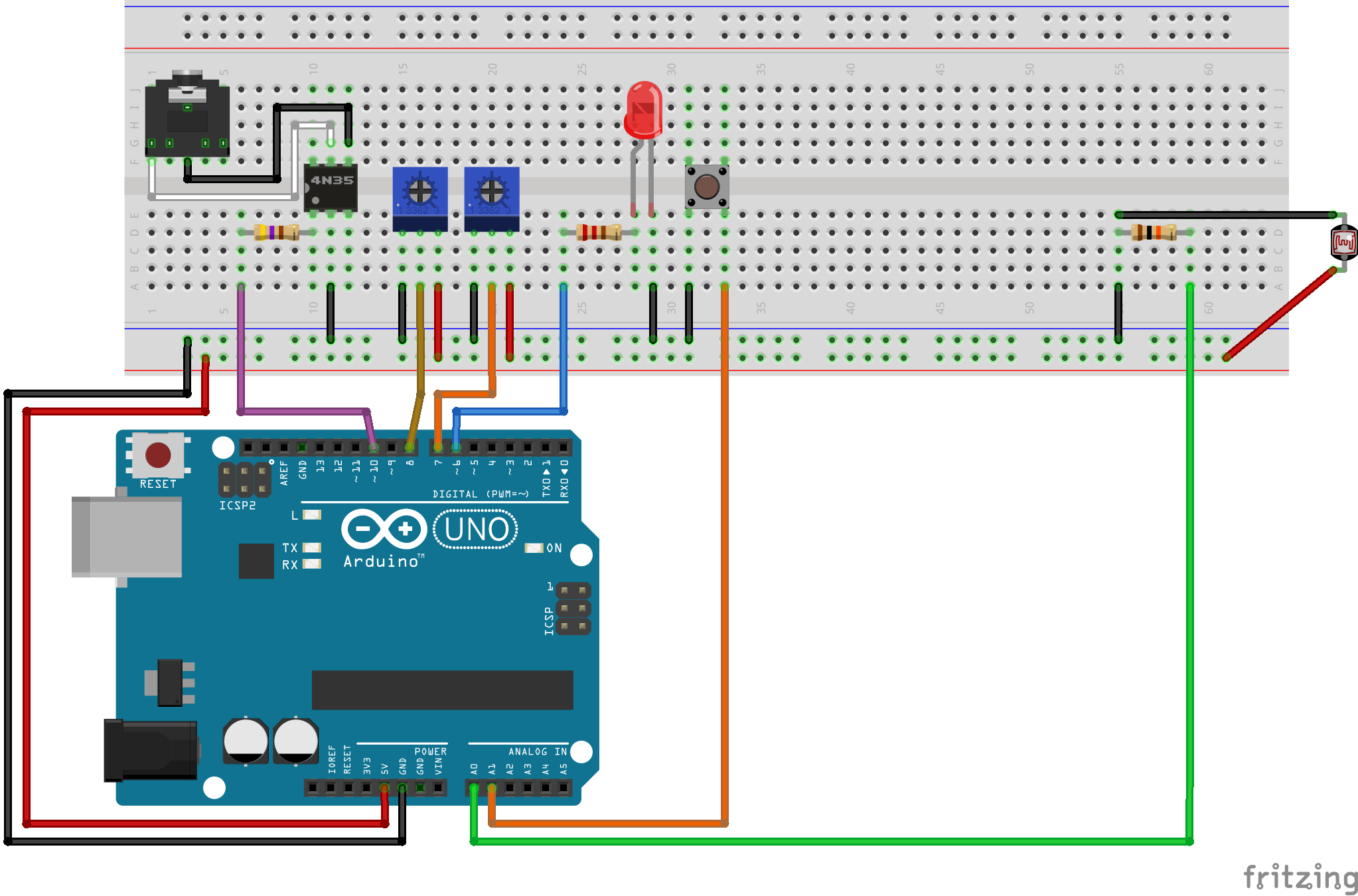 I've decided to try my hand at droplet and splash photography. Rather than using a manual method (setting up a constant drip method and trying to snap a picture the moment a droplet lands), I decided to go the engineered route (surprise!).
I did a lot of searching around on the interwebs, and found a lot of material on DIY setups, but none were really ideal for my particular use case, some were missing information, and a few were downright unsafe. So I decided to build my own system from scratch.
At first, I attempted to use the Raspberry Pi 2 as the controller platform, but I wasn't really happy with the results. It didn't have analog pins (useful for the photoresistor), and it wasn't really as fast as I wanted.
So instead of the Raspberry Pi 2, I decided to go with an Arduino Uno that I had lying around, which worked perfectly!
The hardware that I used for this project came from a few different sources:
Adafruit

Sparkfun

DigiKey

Amazon

---
Goal:
Automatically trigger a photograph of an object after it passes through a laser/photoresistor trap.
---
Solution:
I'll post an Arduino sketch when I have everything prettified, as well as some actual photos!